Mother's Day Buffet Special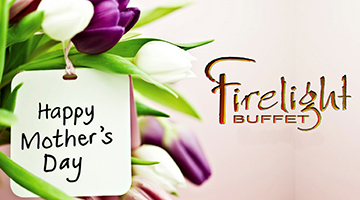 May 14, 2017
8:00am - 9:00pm
NY Strip Loin
,
Prime Rib
&
Roast Turkey Breast
All Brunch/Breakfast items served until 3:00pm
Hunter Pork Chops
Steak Diane
Chicken Cordon Bleu
Salmon with Dill Sauce
Garlic Mussels
Peel & Eat Shrimp
Stroganoff
Seafood Newburg
Sushi
Plus Chinese, Mexican, Soup and Salad Stations, and a vast selection of delicious fare. Including 10 flavors of hand scooped Ice Cream, Holiday Chooclate Fountain, Cakes, Pies, Cookies, Pastries, and more!
Only $15.99 for B Connected members.