WolfCreek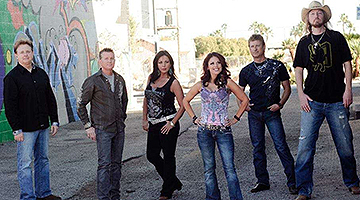 Date
May 20 & 21, 2016
Cost:
Free Admission
Sold Out
| | | |
| --- | --- | --- |
| Friday, May 20, 2016 | 8:30pm | |
| Saturday, May 21, 2016 | 8:30pm | |
WolfCreek band is currently performing throughout the Southwest. This group performs the music of super groups such as Led Zeppelin, Journey, AC/DC, Johnny Cash, ZZ Top, The Eagles, and solo artist such as Stevie Ray Vaughan, Carrie Underwood, Miranda Lambert, Toby Keith and much more. Since 1998, WolfCreek has performed in Las Vegas, NV. The band originated by lead vocalist and bassist, JR Davenport, indicates the root of WolfCreek's music is country, yet they have developed into one of the hottest Southern Rock n' Roll acts in Las Vegas, playing a variety of classic rock material in their sets. It soon became clear that the demand for this band's increasing repertoire of rock anthems developed the new face and sound of WolfCreek.