Seth Turner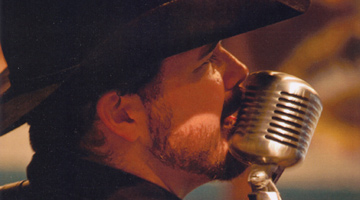 Date
March 31 & April 1, 2017
Cost:
Free Admission
| | | |
| --- | --- | --- |
| Friday, March 31, 2017 | 8:30pm | |
| Saturday, April 1, 2017 | 8:30pm | |
Several years ago Seth started out down a road he hoped would lead him to Nashville. Those several years and roads later took him there and back again. In 2008 his path intersected six others on the music road. Today, they are known as Seth Turner and The High Desert Drifters, a collection of exceptional performers from all over our country and and from many walks of life. A wide array of personalities are on display in this group which is shown on every stage they take, in every city they travel. Their music ranges over generations and genres while always staying true to their roots. You get more than a show, you get an experience.