Gente De Zona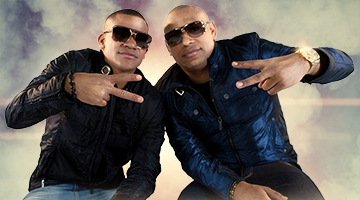 Date:
November 22, 2014 10:00pm
Cost:
$50.00 plus taxes and convenience fees
VIP Tables
RSVP by calling 702-862-0485
Yanelis Entertainment Presents Gente De Zona

Grammy Nominated 2014

Gente de Zona is a Cuban reggaeton group founded by Alejandro Delgado in 2000. The group combines this rhythm with more traditional forms of Cuban music in order to attract the youngsters. After more than 12 years in the reggaeton business, Gente de Zona are going strong, holding their own while formidable local rivals such as Los Desiguales, Osmani García, El Micha, Baby Lores and Kola Loka heat up Cuba's dancefloors with their various approaches to cubatón. Today, if a DJ wants to get Cuban hands in the air, he or she just has to drop "El Animal", the perpetually popular Gente de Zona track that sings the praises not just of the individual bandmembers but of every Cuban kid who grew up in a "barrio humilde", a poor neighbourhood, the "zona".

Box Office: 702-284-7777
Tickets are available at Sam's Town and any Local Boyd Gaming Box Office
| | |
| --- | --- |
| Open Daily | 10:00am - 10:00pm |